Forest Hill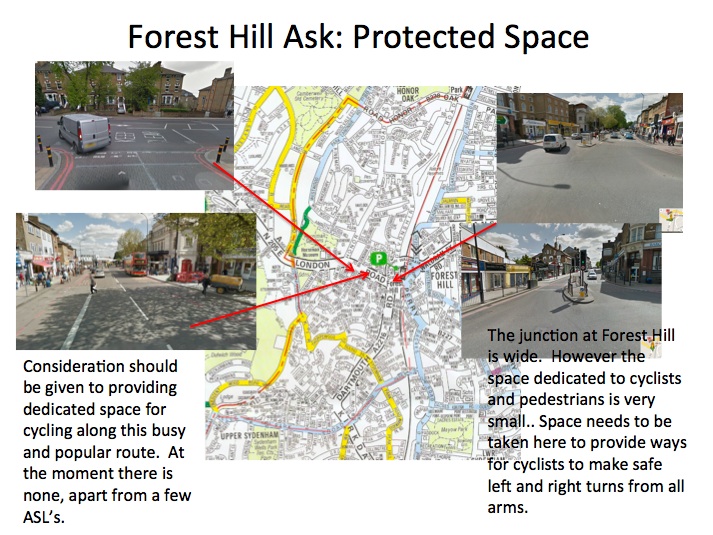 This is an important and busy junction which carries the South Circular through Forest Hill, to Dulwich westwards and Catford eastwards.  It is also an important shopping area and transport hub, with thousands of people passing through on foot each day.
Most cycling traffic passes through on the South Circular, heading north or South depending on the time of day.
The junction is at the moment structured overwhelmingly for the benefit of motor traffic.  Pedestrians are corralled into small pedestrian refuges in the middle of the roads, crossing in two stages on all arms. Cyclists have no protection at all, apart from a few ASL's.