Lewisham Cyclists Cyclist of the Week 6th July 2020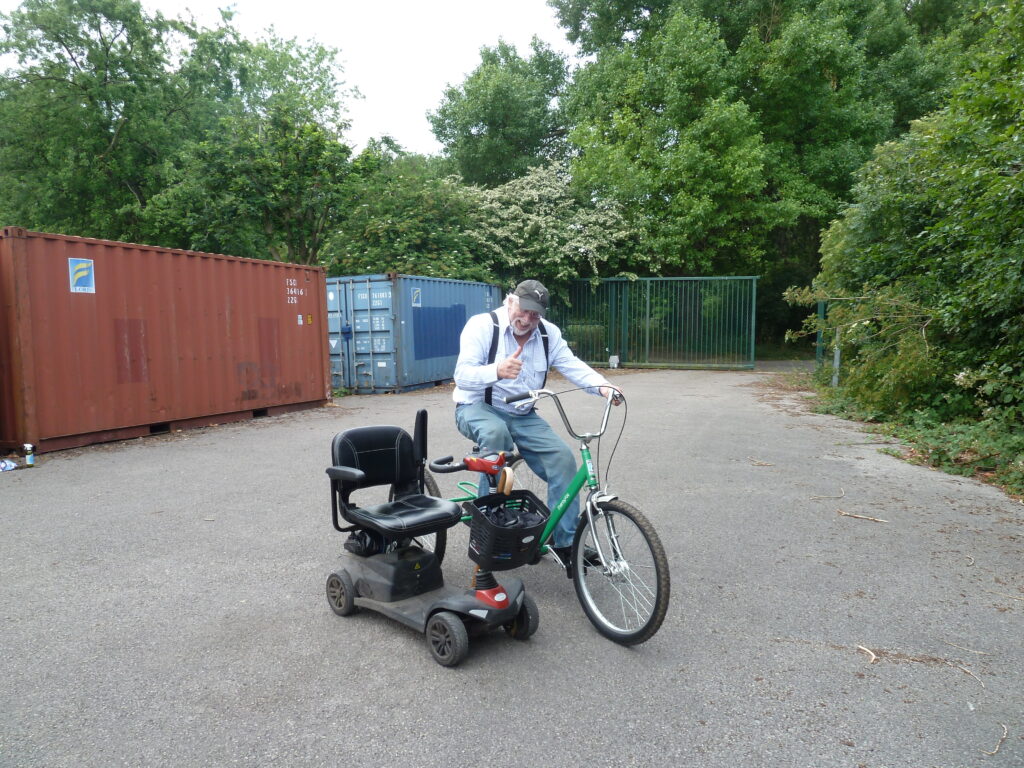 Len really enjoys his time with Wheels for Wellbeing. He attended the extremely popular weekly open session that ran regularly at the Ladywell Centre before Covid and can't wait for it to start running again.
Len says, "I began cycling as a small child aged about 5. I had polio and was very ill. Spent time in an iron lung. Cycling was the perfect exercise to strengthen my weakened legs.
Why do you cycle? Its definitely a mobility aid for me. I have a mobility scooter, which is great, but if I used it all the time I would be very overweight and unfit. Its the easiest way for me to get exercise. Not to mention the fact I really enjoy it.
What do you enjoy most about cycling? The fact I can get around and get exercise at the same time.
If you could name one thing that the council could do better to make things better for cyclists what would it be? Safe protected space on the roads would be great, on the bike and for when Im using the mobility scooter. There's not enough room on the pavement and it feels very unsafe on the roads with fast cars driving by me. I would go much further on the bike and on the mobility scooter if there were more safe protected space on the roads.
What advice would you give to anyone who might be thinking of starting cycling? Get some training! We called it cycling proficiency when I was a kid, and I did it. It really helps and every cyclist should do it.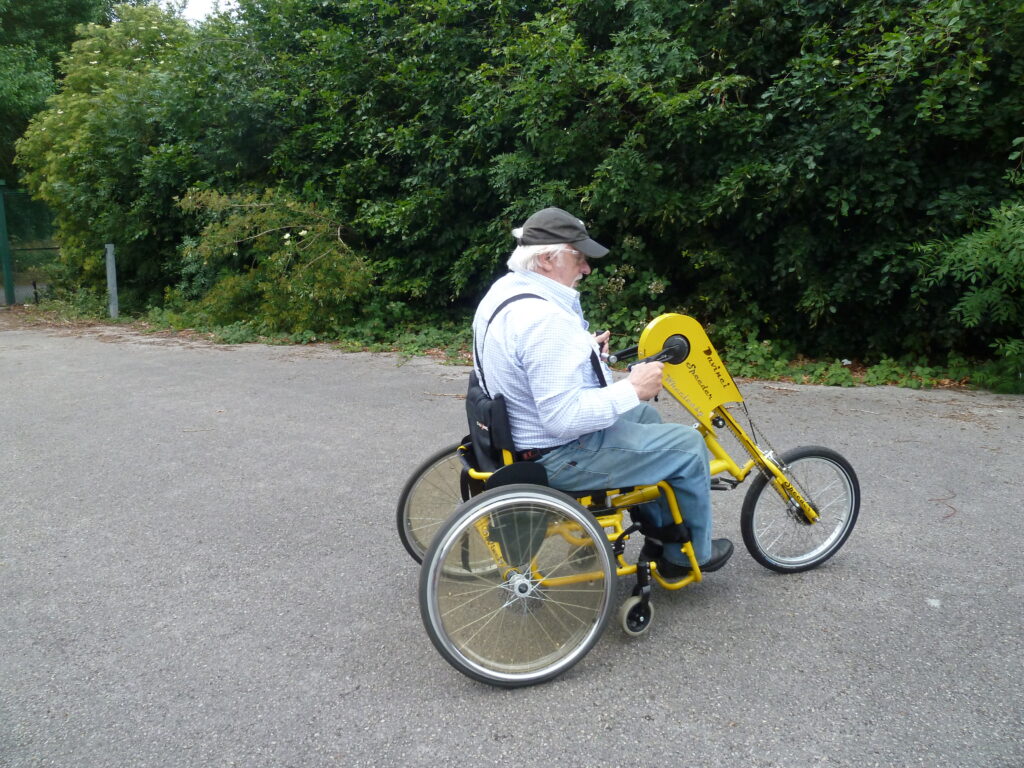 Wheels for Wellbeing, the charity for which Len volunteers, he would recommend to anybody with any kind of disability. They run sessions in South London and their volunteers and workers aim to get anyone who wants to cycle, riding. To this end they make available to their participants a wide range of adapted cycles. Find out more about them here https://wheelsforwellbeing.org.uk